August 16, 2015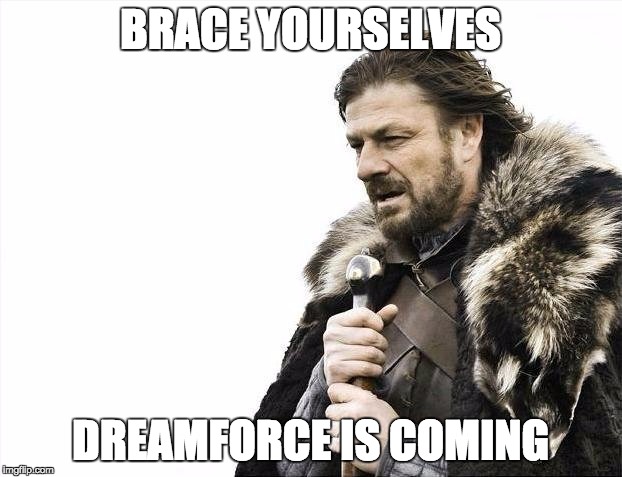 Can you believe Dreamforce is less than 30 days away?!
I strongly believe that you should find a way to attend Dreamforce no matter what your scenario is. Dreamforce is where I was inspired to learn to code, and you never know how that one week might change your life too!
I'll definitely be going this year and I hope to see you there too! If you see me don't be shy to stop me and say hi, I'd love to meet you!
Plus, who knows, maybe you'll get your hands on a LIMITED EDITION SFDC99 T-SHIRT!
If I had more money, this logo would be in color!
There will be a secret password. Stay vigilant.